THE SCIENCE BEHIND
ANNOX investment policy is based on two fundamental pillars:
The financial markets are not completely efficient, i.e. there exist market abnormalities which can be used to generate excess returns.
Financial returns experience heavy tail risk, i.e. investment portfolios should be constructed to limit exposure to the extreme events.
LARGE ARRAY OF STRATEGIES
ANNOX invests using an umbrella approach by deploying a large array of investment strategies designed to target specific market abnormalities within different asset classes. The overall capital is allocated between equity, fixed-income, commodities and currency. ANNOX ensures exposure to the different asset classes by solely investing in index products such as Futures Contracts and Exchange Traded Funds. The portfolio includes both long and short positions – making it possible to generate positive returns in all financial environments.
CREATING EXCESS RETURN
ANNOX applies tactical asset allocation to benefit from the momentary investment opportunities by exploiting both known market abnormalities as well as discovered by the in-house researchers. These market abnormalities relate to momentum investing, value investing, return predictability, or factor investing.
Multi Strategy Optimization
Every single position has a purpose and is supporting the others to provide the most stable returns. We do not seek to find low correlated assets, we design our own using strategies.
Optimizing Optimal Strategies
Asymmetric return distribution due to momentum and minimization of tail risk. We optimize allocation of strategies with respect to:
Expected return
Tail Risk
Marginal distributions
Liquidity
Investment policy.
Diversification is King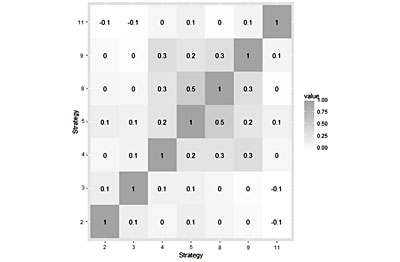 Actual in-sample correlation matrix for the 04.01.2016
Optimization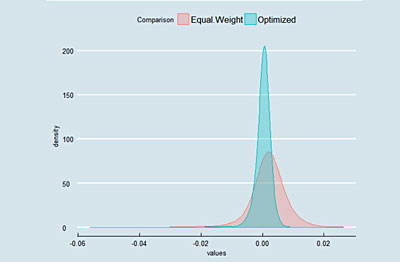 Actual in-sample correlation matrix for the 04.01.2016
Technology and Infrastructure
Broker
Interactive Brokers LLC
Electronic Trading
Automated executing of trades using API
Execution
AWS Amazon server continuously running all models and updating databases.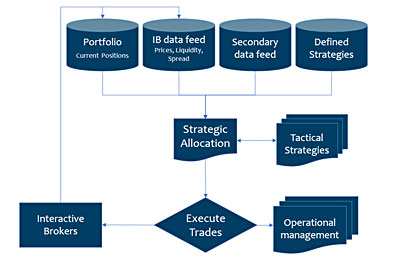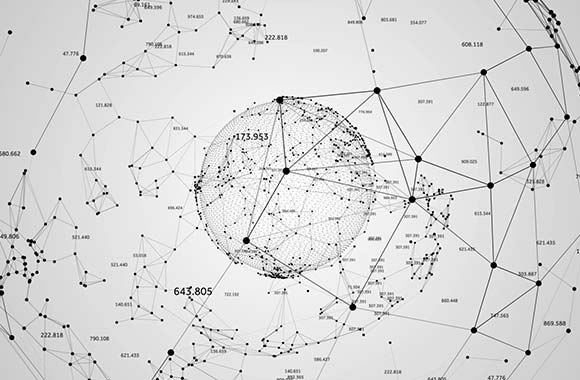 MOMENTUM
annox
2017-04-03T19:29:27+00:00
Momentum is a highly studied market abnormality among academics and practitioners.
The momentum effect describes that the behavior that an assets which have had strong increase in value in the past, has a high probability of continuing its trend in the near future, e.g. Stocks which outperform peers on a 3-12 month period tend to perform well also in the future. Countless studies show that this effect works for the U.S. stock market, stock markets in other developed countries, including emerging markets. The momentum effect is also present in small cap and large cap stocks, and it is one of the mostly academically investigated effects. Additionally, the momentum effect do not only hold true for equity, but it is also documented in the bond, commodity, and currency markets.
Fundamental Reason
Momentum is most often explained by investors' irrationality – their underreaction to new information by failing to incorporate news in their transaction prices. Another explanation is that momentum investors are exploiting behavioral shortcomings in other investors, such as investor herding, investor over- and under-reaction and confirmation bias.
Slow Macro Styles
Some of the strongest trends in financial markets coincide with phases of macroeconomic cycles. The businesscycle itself is characterized by momentum: individuals smooth their consumption expenditures, firms make long-term decisions to commit to investment projects, wages and employment are sticky and the government sector explicitly tries to smooth fluctuations. Likewise, emerging markets take time to emerge, and do so with predictable rises in consumption and demands on industrial commodities. Such macro trends manifest themselves in the prices of many financial instruments, and trending behavior can arise if the underlying economic factors are not fully discounted by the market.
Dissemination and Reaction to Information
Economic and other news disseminates unevenly. Different market participants react only when such news reaches them, each potentially having their own reaction rate. For example, traders focused on a specific industry typically react to events related the industry almost immediately, whereas large institutional investors may require a lengthy decision-making process and retail investors may take longer again. Periods of sustained buying or selling thus develop as news spreads and participants react in similar ways but over different timehorizons. This effect leads to persistent trends.
Behavioral Biases
Market participants exhibit some consistent but seemingly non-rational behaviors. Most studies of these behavioral phenomena in financial markets are based on observing trades and portfolios in equities, but much carries over to other asset classes. Some of the more well-known behavioral biases include:
– Anchoring, i.e. Holding losing trades too long in the hope they will come back
– Closing winning trades too soon.
– Underreaction, leading to sequences of incremental actions.
– Crowding/Herding, i.e. buying because everyone else is buying.
Behavioral biases which lead to individuals losing money or foregoing profits, such as the first two examples above, are effects where a systematic trader, uninfluenced by emotion, can profit either by taking the other side of the trade or holding onto a winning trade when others have closed out. The second two examples lead to explicit trends as partial reactions and herd behavior can induce sustained price momentum.